MOTORISED BLINDS.
We offer a full range of motorised blinds including Roller, Vertical, Day & Night, Pleated, Venetian & Allusion
Choose from a range of control methods to accompany your Somfy powered blinds. All our electric and rechargeable blinds are powered by a Somfy and are supplied with a 5 year manufacturers motor guarantee. We offer a wide range of controls and smart home control options.​
We work closely with industry leading trade suppliers to ensure that we have the correct blend of wood types and materials available. This helps us to overcome the most difficult of installation challenges and ensure that we offer a quality of product that is second to none.
have a JOB you want to get started on? CONTACT US TODAY!
ALEXA & GOOGLE HOME.
The TaHoma switch hub is compatible with voice activated systems and so is ideal for smart home setups. The hub is also compatible with many other smart home products / brands.
WALL SWITCH.
Lightweight and elegant, our wall switches can be used to control a single or a group of window blinds at the touch of a button
HANDSET.
We have a wide range of handsets available with some having a scroll feature to help position your blinds in the exact desired position
Tahoma switch.
The most complete & connected smart home experience is possible with TaHoma Switch
A scalable smart home solution offering control from the touch of a button, app control and voice control
Controls key home equipment from Somfy and major partner brands
SMART PHONE
Smart phone control works anywhere in the world via TaHoma Switch and the associated app. Timers can eb setup to simulate presence in the home
HARDWIRED.
Ideal for new built or extension scenarios as wiring can be installed to accomodate the blinds.
RECHARGEABLE.
Blinds require charging around every 9 - 15 months depending on use.
Finer details. We supply all types of shutters including tier on tier, tracked and speciality shapes. We take extra care and attention during the finishing process too ensure that your client is 100% happy with the end result. All of the images below are of our own work.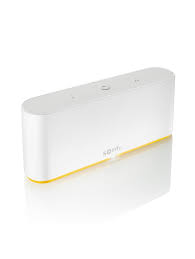 TAHOMA SWITCH.
Smart home hub connects to wifi and speaks to your window furnishings. Allows smart phone, app, Alexa and Google Home control as well as being compatible with the below brands
ACCESSORIES.
A range of accessories can be added to your smart home including motion sensors, cameras and more.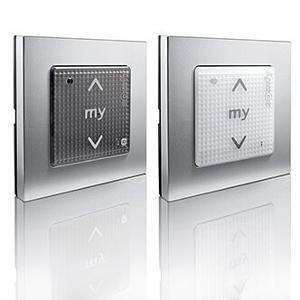 RECHARGEABLE BLINDS.
Fully automated roller blind systems, which can be operated through handset, wall switch, smart phone and Alexa
Blinds require charging around once a year based on typical everyday use
A variety of fascia and bottom bar finishes are available